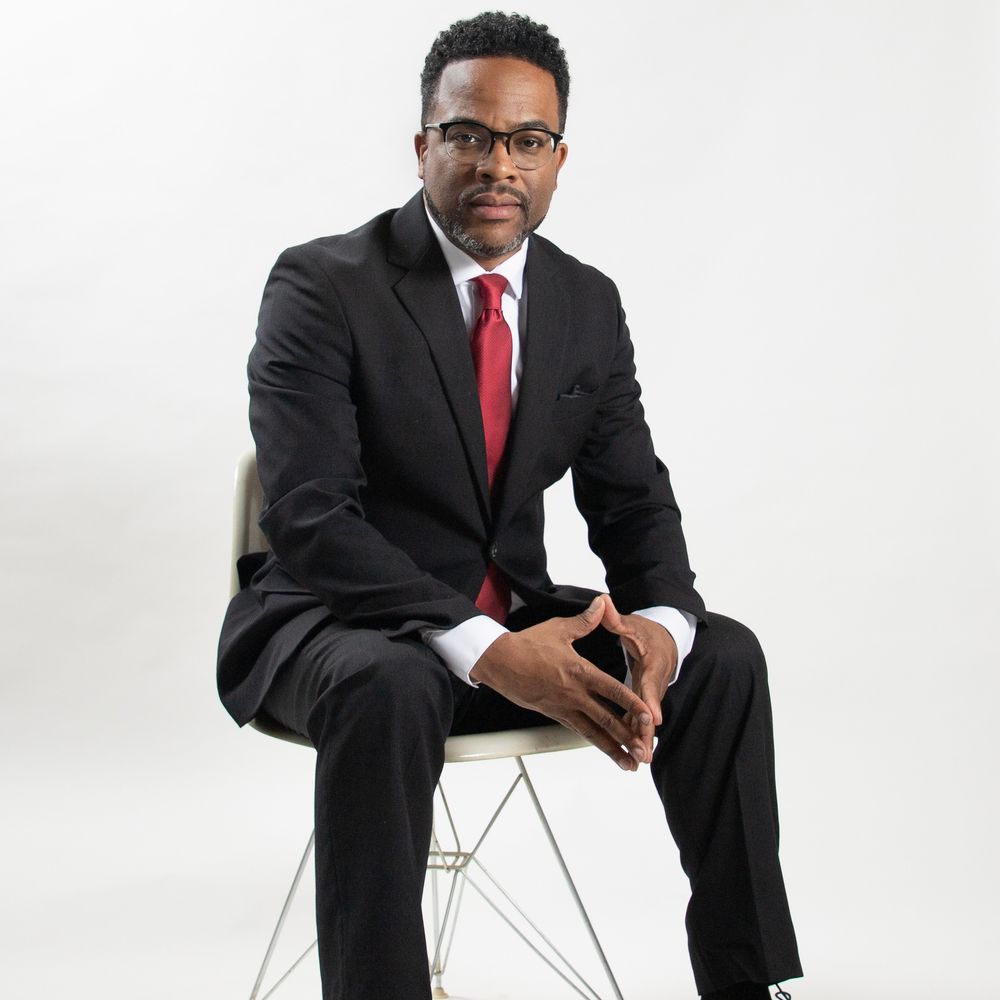 Dr. Alton Merrell is a world class pianist, Hammond B-3 organist, composer, and educator. He has performed and taught throughout the United States, Europe, Asia and parts of the Caribbean.
Merrell's musical artistry is a unique blend of lyrical melodies, rich harmonies, and fluid technique that spans multiple music genres including jazz, gospel, classi0cal, pop, and rhythm and blues. Whether performing his own compositions or commissioned to celebrate the music of legendary artists, Merrell's rich musical interpretations take listeners on spirit-filled excursions that deeply touch the soul.
Merrell is a sought-after pianist who has performed with legendary jazz artists, including Antonio Hart, Tia Fuller, Dee Dee Bridgewater, Curtis Fuller, Benny Golson, Slide Hampton, Jimmy Heath, Roger Humphries, Sean Jones, Hubert Laws, Delfeayo Marsalis, Christian McBride, Jimmy Owens, Rufus Reed, Jim Snidero, Sachal Vasandani, Kim Nazarian, Kenny Washington, and Jeff "Tain" Watts, and regularly performs with Pittsburgh's best jazz artists.
Merrell is a current member of the Pittsburgh Jazz Orchestra and has performed multiple times with the Pittsburgh Symphony Orchestra, Cleveland Jazz Orchestra, Cleveland State Jazz Heritage Orchestra, Pittsburgh Concert Chorale, YSU All-Star Alumni Jazz Ensemble and Warren Philharmonic Orchestra.
Merrell is a composer of illustrious works in gospel jazz and regularly performs with local and nationally known Gospel/Christian artists, some of whom include Kim Burrell, David and Nicole Binion, Morris Chapman, Maurette Brown Clark, Darwin Hobbs, Israel Houghton, Doe Jones, Donnie McClurkin, Martha Munizzi, Dorothy Norwood, LaShunn Pace, Alvin Slaughter, Parkes Stewart, and the late Rev. Timothy Wright. He also has been featured several times on the nationally televised Bobby Jones Gospel Show and has served as orchestrator and music director of several productions and oratorios that incorporated several musical genres including Gospel, Broadway, Latin-Brazilian, Neo-Classical, Caribbean, World Music, among others.
Merrell leads his own jazz group, "The Alton Merrell Group" and has a reputation of sharing "spirit-filled jazz for the soul." His latest acclaimed release, "Withholding Nothing" was released on the Grammy award winning record label MCGJazz worldwide.
Merrell is a self-published author of five books with online course offerings for each. These books include 30 Modern Bebop Licks: 30 Exercises to Help You Master Bebop Improvisation, Music Theory for the Improvising Musician, and The Complete Piano Technique Course: Book 1, 2 and 3.
From the University of Pittsburgh, Merrell received his Ph.D. in Jazz Studies with a research focus on jazz piano performance and pedagogy. His primary research focus was on The Life and Music of McCoy Tyner: An Examination of the Sociocultural Influences on McCoy Tyner and His Music. From Youngstown State University, Alton earned a Bachelor of Music in Music Education and Classical Piano Performance, graduating Cum Laude, and a Master of Music in Jazz Piano performance.
Currently the Professor of Jazz Piano at West Virginia University, Merrell is the former Director of Jazz Studies at Youngstown State University and has previously taught at the University of Pittsburgh. Merrell has taught students all over the world and continues to train musicians worldwide though his online school Minstrel School of Music (www.minstrelschool.com).
Whether performing or teaching, Merrell incorporates diverse musical styles in his repertoire to minister love and hope to people around the world.
Dr. Merrell's Curriculum Vitae